Only two days late. Gotta be careful to not lose momentum !
#1 Stackout seasons
Already preparing for lots of Stackout holiday releases after we hit our 100000000 download on all the mobile platforms: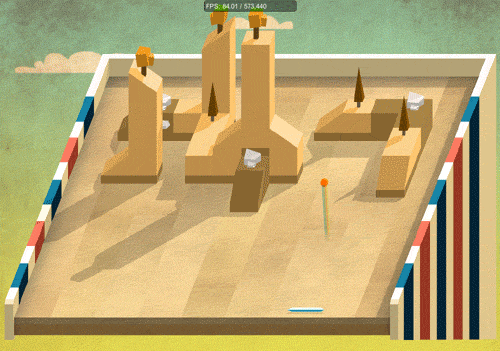 After that, StarTrekStackout – that already sound so awesome – haha !
If you are capable of italian language or the use of google translator, hop over to Daniele's current blogpost about our development. We're still going strong there. We managed to come up with the first of (hopefully) at least 4 themes for the contest deadline – which is still January 5th.
At the moment I'm doing the UI for it. We're having some discussions about that, as I type these very lines 😉
#4 BONKADONK
Yup, that's right. Bonk-A-Donk has finally received some updated assets, that Lukas waited on for way looooong. Stupid unreliable me, d'oh. If all goes well, we're gonna have a new build out in the next weeks, yippiiiieeeeh !
#3 Bingo setup
Yup, I actually managed to send over a first draft of the bingo game, as I had hoped for. Still no response, but that's due to awesome holiday parties, I hope 🙂
Since I haven't asked for permission yet, I'm not sure I can post it, so I'm describe it with awesome tiny word pool. Instead of being superflashy and dramatically cartoony colorful, I adopted for real materials, being wood and fabric. It looks a bit like wild wild west, atm, but I'm sure we can come up with something interesting in the end. Lot of fun actually to put a twist on something 🙂
#4 Cute animals game bedroom
Welp, the first bed I submitted was too manly and woody, so toned it down and made a nice white-pink princess bed. Gonna be quite a challenge to balance the pure white within the bedroom floor, furniture and animals. We're gonna get to it, for sure 🙂
Although, nobody probably reads this blog….
Merry Christmas to you happy and good people that I've met and learned to cherish this year. You're a wonderful lot, every single one of you 🙂